A technological jewel.

Exceptional materials ATA's exclusivity
The AIR JAWS roof light is designed with a shock-resistant 4 mm thick material enabling it to withstand potential impacts.
A challenge successfully met ATA's exclusivity
One year of research and development was needed to achieve this sleek and stylish design, using overmoulding techniques to perfectly integrate the inscriptions of the rate letters, the word TAXI and the light windows into the material.
Automotive power LED ATA's exclusivity
The AIR JAWS roof light is equipped with very powerful automotive LEDs (minimum of 60 lumens) directly welded onto the IMS (aluminium circuit board) to guarantee the heat dissipation.
A stylish model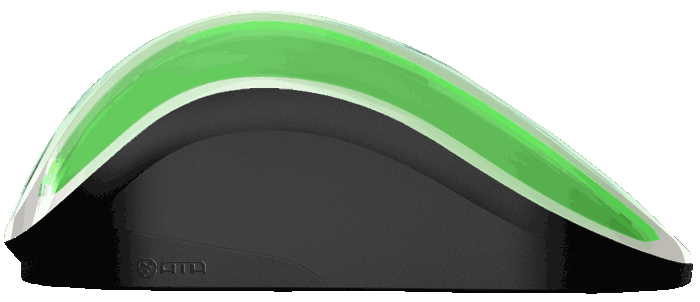 Perfect aerodynamics ATA's exclusivity
We designed the most aerodynamic roof light on the market, enabling you to optimize your fuel consumption.
A dynamic and stylish design
The AIR JAWS roof light moulds perfectly to the curves of your vehicle, for a sporty and racy look.
The roof light designed for your vehicle
The AIR JAWS roof light can be fixed to glass and composite roofs thanks to its adhesive plate.

Its perfectly integrated height adjuster makes it suitable for all vehicles with roof bars.
A fixing system designed by ATA
A unique mono-pad system ATA's exclusivity
The roof light is fixed on the roof with a single magnetic base, designed and developed by ATA. This base contains no less than 20 neodymium magnets providing perfect adhesion at all times.

Full LED technology
The full LED technology guarantees longevity to your roof light and increases your visibility,day and night.

Available in many different colours.


The colors are being validated. Contact your installer for more information.
Images are non-contractual.
Technical features
| | |
| --- | --- |
| Protection | Rigid protective cover (included) |
| Height adjuster | Height adjuster that is perfectly integrated into the design (optional) |
| Mounting | Can be fixed to glass and non-metallic roofs |
| Colours available | White, black, orange, sea blue, indigo blue, apple green, neon yellow, lemon yellow |
| Weather resistance | Waterproof in all weather conditions |
| Operating temperature | Between -25°C and +85°C |
| Dimensions (width x height x depth) | 308 x 117 x 300 mm |
| Dimensions with mount (width x height x depth) | 308 x 122 x 300 mm |
| Dimensions with height adjuster (width x height x depth) | 331 x 132 x 316 mm |
| Weight | 1,86 kg |
| Weight with mount | 2,68 kg |
| Weight with height adjuster | 3,06 kg |
Regulatory certifications
| | |
| --- | --- |
| Type approval certificate | |
Functional and technical documentation
Our complementary products