PRIMUS 2.0 range
PRIMUS RS-01

taximeter

From technology to precision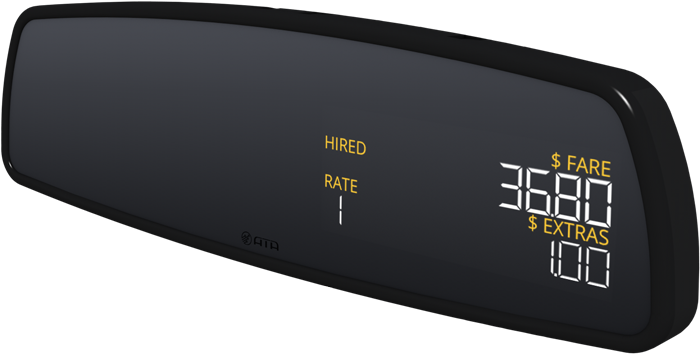 An economical range
Combining technological performance and precision, the new generation of PRIMUS taximeters is the most economical from ATA range.
Simple and discreet design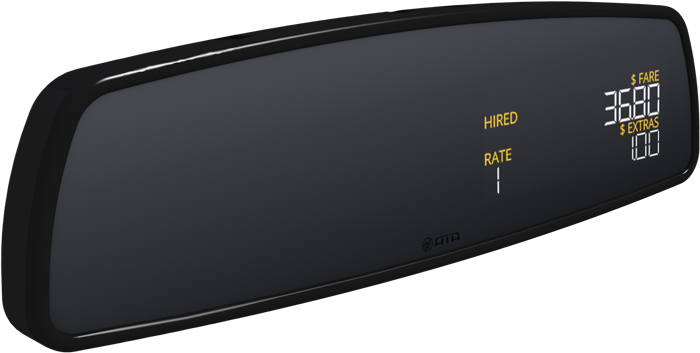 Tailored mounting
Directly fixed to the original rear-view mirror, the PRIMUS RS-01 taximeter fits discreetly inside your vehicle.
An efficient and intuitive taximeter
With only four push-buttons all located close at hand, you can easily and intuitively navigate the various PRIMUS RS-01 taximeter's menus.
Functional features
| | |
| --- | --- |
| Compatible with the 1001TAXIS App* | |
| Automatic selection of day/night rate | |
| Automatic summer/winter time adjustment | |
| Automatic display of the minimum of fare | |
| Manual management and selection of extras | |
| Automatic power-off in the event of prolonged inactivity | |
*Depending on the equipment. For more information, please contact us or your installer.
Technical features
| | |
| --- | --- |
| Stylish design (width x height x depth) | 278 x 82 x 28 mm |
| Light device | Around 280 g |
| High temperature tolerance | From -25 °C to +70 °C |
| Storage temperature | From -40 °C to + 85 °C |
| Humidity conditions | Maximum 93% of relative humidity |
| Allowable k coefficient range | Between 500 and 120,000 pulses/km |
| Maximum distance measurement error | 4 metres or 0.2 % beyond |
| Maximum time measurement error | 0.2 seconds or 0.1 % beyond |
| Maximum fare calculation error | 0.1 % |
Regulatory certifications
| | |
| --- | --- |
| European approvals: MID | CE | EN 50148 | |
| International approvals: OIML R21 | Regulation R10 | |
Our complementary products