PRIMUS range
PRIMUS POWER

taximeter

Reliable and robust

Accurate and powerful, the PRIMUS POWER taximeter is a concentrate of technologies combining metrological performance and must-have features for the taxi business.
Easy to use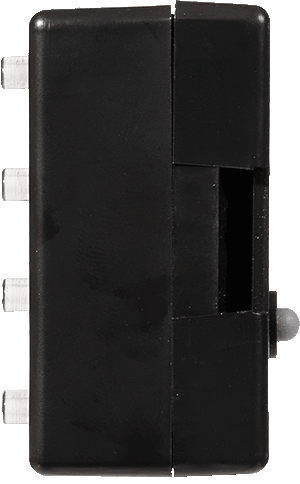 The PRIMUS POWER taximeter is reknown for its ease of use.Its intuitive four-button navigation system allows you to make full use of all of the features offered by your taximeter.

Perfect connectivity
The PRIMUS POWER taximeter can be connected to all ATA roof lights as well as those manufactured by Starplast and Gamma.

It also interfaces with POWER PRINT printers as well as other peripherals such as the ePRIMUS fleet management solution..
Functional features
| | |
| --- | --- |
| Compatible with the 1001TAXIS App* | |
| Automatic selection of day/night rate | |
| Automatic summer/winter time adjustment | |
| Automatic display of the minimum of fare | |
| Manual management and selection of extras | |
| Automatic power-off in the event of prolonged inactivity | |
*Depending on the equipment. For more information, please contact us or your installer.
Technical features
| | |
| --- | --- |
| Dimensions (width x height x depth) | 170 x 50 x 28 mm |
| weight | Around 160 g |
| High temperature tolerance | From -25 °C to +70 °C |
| Storage temperature | From -40 °C to + 85 °C |
| Compatibility | Works with all vehicle models |
| Allowable k coefficient range | Entre 500 et 120 000 impulsions/km |
Regulatory certifications
| | |
| --- | --- |
| European approvals: MID | |
| EU declaration of conformity | |
| US Approval: FCC | |
Functional and technical documentation
| | |
| --- | --- |
| First time user Quick Start Guide | |
| Comprehensive user guide | |
| Additional user guide | |
| User video | |
Our complementary products